---
Powerpoint was a great tool in its time but technology has significantly moved on in the last few years and if you want to create a fantastic presentation, online options are most definitely now the way forward.
Sites such as Presbee, are offering software to bring your slides into this modern technological age. With powerpoint, you are limited in a number of ways and tied to their basic offerings. They have a small range of templates, most of which are dull and have been repeatedly used. Presbee has a wide choice of templates which can be used straight away. Let's face it, we don't all have a design flair so they have taken this part on for you. However, if you do love to get your creative juices flowing and have a set vision of how you want your presentation to look you also have the option to make your very own template. You may want to make each slide match with your company colours and logo or you may want to use eye-catching images and videos. All is possible with Presbee. With access to millions of online royalty-free images, you can set about placing these where they 'fit' with your content and use their editor to perfect them; creating a professional looking presentation. You can even live stream videos via an URL. This is moving much further on from what powerpoint can offer.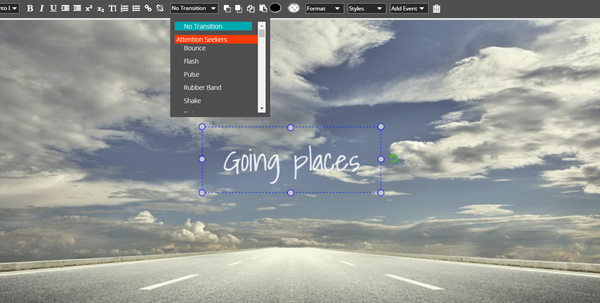 The differences between the two options are vast. Powerpoint is basic, offers an outdated look, allows you to click and drag your slides and is, of course, provided with most laptop/PC software. Presbee is not only simple to use but it also provides that little bit extra which can give your presentation a new edge. For example, how about adding animation to liven up certain sections? If you are clever enough you could even time your speech to allow yourself to interact with what is happening on screen. Imagine how that would capture your audience's attention! Text can be just as powerful and with a larger variety of fonts and ways of displaying your information you can forget the boring days of bullet points. You can even transition your text to enter and exit the screen in different ways. Presbee has so many options that you will easily find the right one to fit in with your particular message. You can angle, scale and position everything on the screen to sit precisely where you would like. After all, this is all about you and your company, there shouldn't be any restraints on how you want this to look.
Basic charts, graphs and pie-charts are available on powerpoint but basic is the key word here. They do their job, which is great but how many of us switch off when the graphs appear on the screen? Why not make these more interesting too?! With online presentations, you can create eye-catching charts and graphs which will showcase your figures and make the information jump from the screen. You can even copy and paste directly from excel- so simple.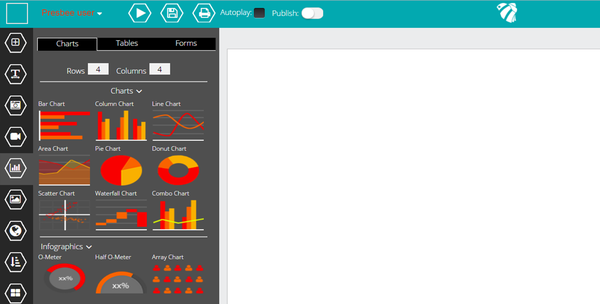 So, what else can't powerpoint do that a Presbee online presentation can? How about the addition of audio? You may want to set the mood or tone of one or two of your slides or you may simply want atmospheric background music throughout. This is possible with Presbee which means if you are sharing online, your presentation will still have the same feel as if you were presenting it at an event. No need for timed CD players, the software will do all of this for you. 
Not only will you have now created a unique presentation to work perfectly in favour of your business but you will also be provided with vital statistics on its performance online. Powerpoint has no such option. In a time where views, feedback and reviews are valued and relied upon, Presbee is on top of the game here. You can see who has viewed it, how many times it has been viewed and how popular it has been overall. Not only this, but it will also be automatically archived meaning you will always be able to easily search for a particular slide deck at any time.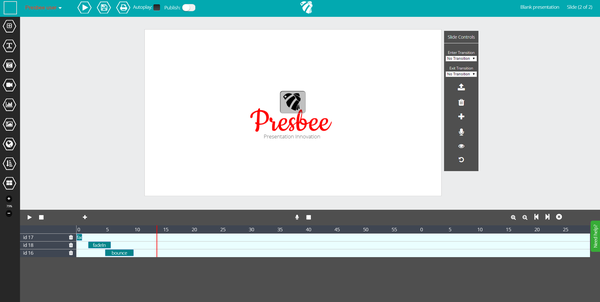 Times have changed with the way in which we sell, the types of benefits we are looking for in a business/product and also the way in which we take information in. There may have been a time… in the 90's… when we were happy to read off a screen and allow the clicker to feed us the speech but today I would say we much prefer to receive the personal touch. We like to get to know who we are going to do business with, we want to build trust and a rapport with a person and we most certainly want to get good value for money. A basic powerpoint package cannot deliver on all of this as it simply does not have the technology behind it to produce the results.
Presbee, however, does. 
Presbee – Your Alternative To Powerpoint