---
So, you've created your presentation and you feel that you have included all the information you want your listeners to know about your company but… and there are several but's here…
Have you really stopped to consider how the finished product looks?
Have you just followed the usual basic format of Powerpoint templates without taking into consideration what else is on offer to you?
Have you gone bullet points overload? And maybe just thrown a couple of pie charts in for good measure?
If you were sat in the audience what would you really think of it?
You need to look upon your presentation with a fresh pair of eyes and have the ability to critique your own work in order to be able to edit, make vital changes and improve your slides. However, do you really know what you should be looking out for?
Here's our guide on how to tell if your slide deck is outdated:
1.You've Seen This Style and Layout Time and Time Again
If you can openly admit that your layout looks the same as other people's you need to change it. You don't want to follow anybody else, YOU want to stand out from the crowd. With sites like us here at Presbee, you are spoilt for choice. We have a selection of templates to suit any business, to enhance any company's information and to help you towards your show stopping presentation. You can even create your own if you have the flair for design!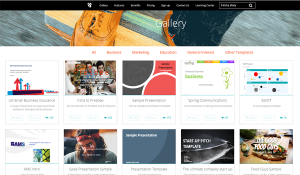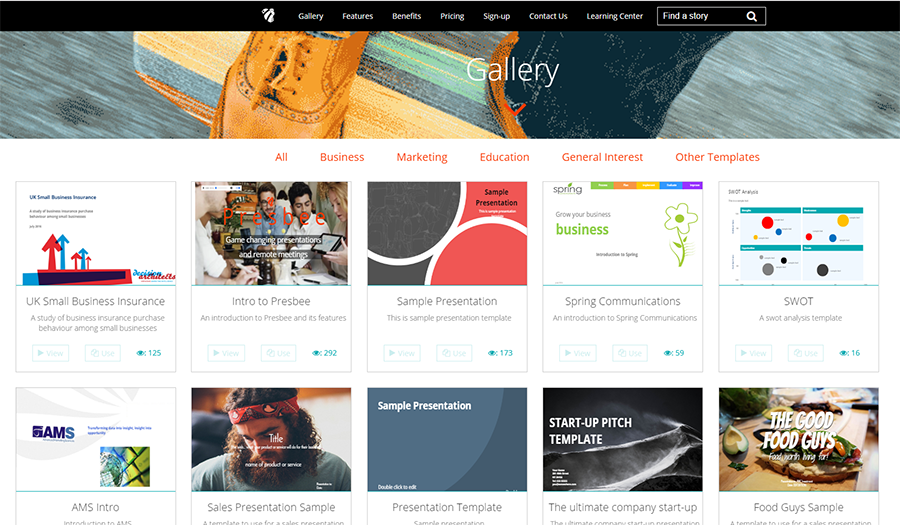 2. Poor Fonts
When new fonts came into circulation it was a popular choice to use the fanciest lettering because they were a welcome change from the basic block look… BUT believe it or not, these so called boring fonts are your best friends when it comes to presentation design. They are easy on the eye for most of your audience members, they are clear to read, they don't appear to read as any other letters and they work well with any background or image. We have a whole article to help you make your decision on which fonts and sizes will work best for you.

3. Bullet Point Overkill
Yes, in the 90's Powerpoint was the biggest thing since overhead projectors! Which led to bullet pointing becoming the king of the information provider. It seemed so simple, so clean and readable but this is how a nice touch can turn into overkill and can make your presentation boring through repetition. It's now 2017, we have moved on and so should you. A few bullet points here and there work fine to get your point across but on every slide and heavily listed? Not anymore, your audience/readers don't want to see this.
Don't
over do
this
it
will
have
people
switching
off!
4. Tired Backdrops and Images
There is really no need to have to use the most basic package available to you. Online presentation sites not only provide free images but they also allow you the freedom to upload your own. A well-placed image that stands out from the screen can have a positive impact during your presentation. Learn more here.
5. Dull charts
Numbers can really make people switch off and if these are poorly presented they may end up confusing your audience. You need to think wisely about where to place a chart or graph and use striking colours to make them easy to read and understand. There is no need to include endless charts throughout your slide deck, instead, you need to focus your time and energy on your most vital statistics, the ones that your audience need to hear or ones that a potential client or investor want to know.  You can choose to showcase these professionally and in a clear and concise manner with a variety of options on Presbee.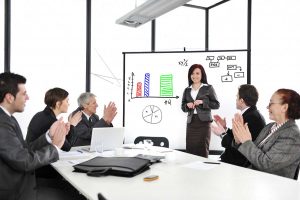 6. Too Much Text
Your slides are not there to be your speaker notes, they are simply there as a visual prompt and to provide your key points to your readers. It is vital that you keep the areas which are crucial to your presentation and lose any extra waffle. Yes, you can touch on who you are and where you have come from but don't begin by bogging your slides down with your entire life/business history. The important or the attention grabbing facts should be your priority. Every slide should be clean and easy to read, with information which is also grammatically correct and no spelling mistakes in sight! Your audience does not want to go into your presentation and be expected to sit and read. They want to hear what you have to say, to learn who you are and what your company can do for them. Those who switch off during a presentation will never take in what you have to offer and will come away with a negative view of you and your business. To keep a professional stance you must provide a professional slide deck and talk to accompany it. We have more tips in this article or if you are feeling confident why not try out conversational presenting?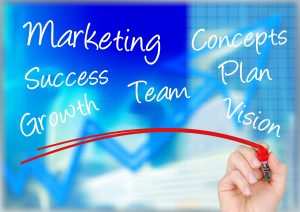 How Else Can You Improve?
-Look at what online presentation software can offer you and your business.
-You could add a video by live streaming via Youtube or URL.
-You could include music throughout just softly in the background or in moments that need further highlighting.
-Animation can bring a slide to life and perhaps even add some humour… have a play with what is available.
-Think about how text or images could enter and exit on the screen there are so many transition options to choose from. Clever designs will help to keep your audience's attention and will show that you have really thought about how best to showcase what you have to offer.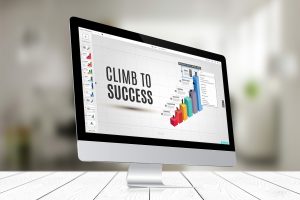 Your presentation should be a tool that will help to impress a potential client and confirm to them that YOU are the person to work with.
Signs That Your Slide Deck Is Outdated