---
When we hear the words online design most of us panic and think it is something that isn't possible to do ourselves. I expect your first thoughts are to hire a professional designer to create your perfect presentation, social media headers, infographic or YouTube video but think again! With a site like Presbee, you can do it all easily and effortlessly all by yourself.
This is everything Presbee can offer you: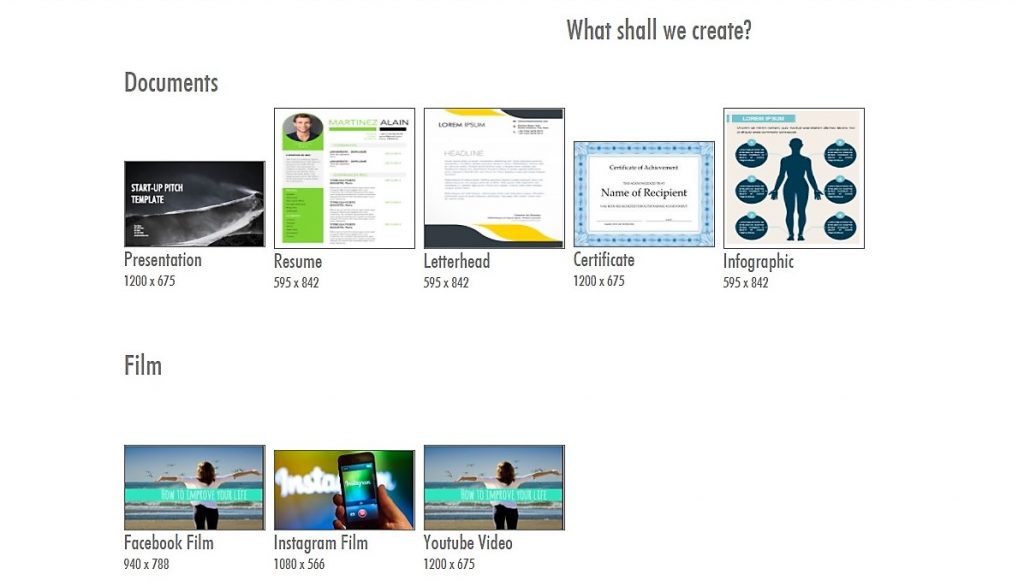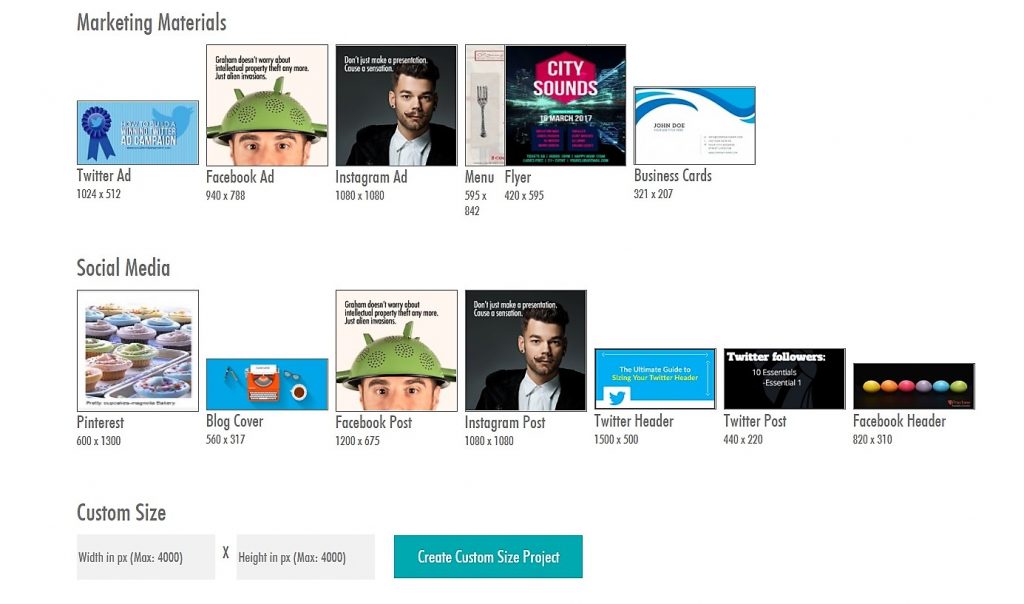 As you can see, every possible option is there as well as being able to create your custom sized project and don't worry it isn't difficult or technical either, actually far from it!
As soon as you select your chosen design you will be directed to a page to create a name and description for your project. Once completed you can begin your perfect design.
Here I have chosen to create an infographic on Presbee Design. As you can see it is laid out so even a complete design novice can use it with ease. I have highlighted all of the tools available to you on the left-hand side and the page controls next to the blank canvas. All can be used with one simple click and if you are unsure what each does just go across to your name, click the arrow and a drop-down menu will appear. There is a support button which should provide you with all your answers but if not, you can also check out more of our posts in the learning center or just drop Presbee a line!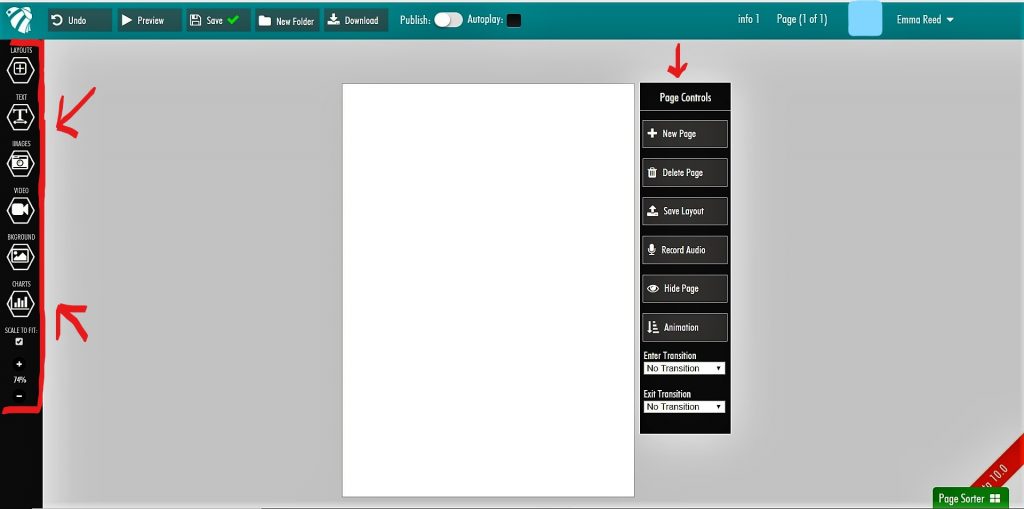 Each design option, whether it be a Facebook advert, Blog post featured image or Twitter Header, will all have the same screen layout so once you learn one you will find it all very similar to create another.
Along the top bar, you will see that you can save your work whenever you feel like it, preview what you have already created and download it to your device once it is completed.
If you are worried that your own images aren't up to scratch for any of your designs, don't worry, Presbee has their own large selection of stock images and you can even access Pixabay's on here too! You can browse and add a photo, see how it works and if it doesn't, just simply remove it. It may take a bit of trial of error to begin with and you will need to work out what works best for you and your business/site/accounts but honestly, just stick with it because once you've nailed your creation you will be pleased you didn't fork out for an expensive professional package.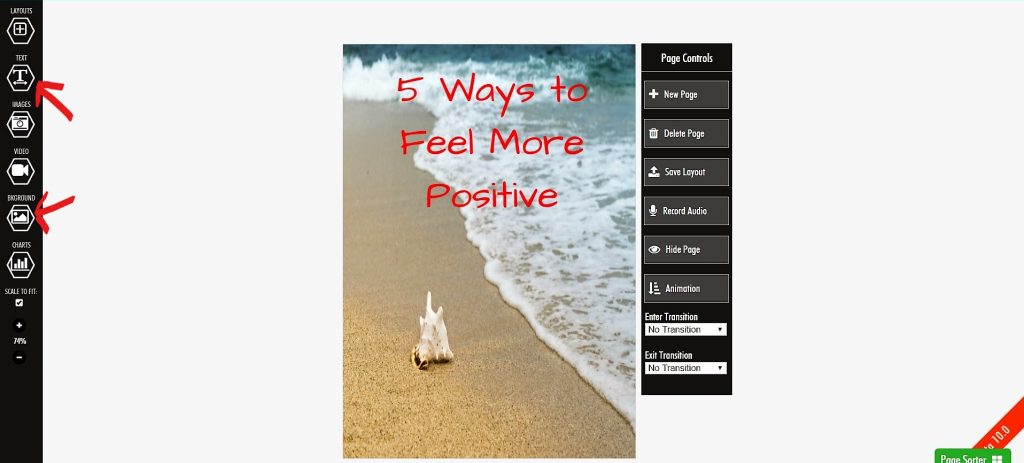 In a matter of moments, I added a background image which automatically filled my page (no fiddly lining up jobs here) and added my text, selected a font and colour. From here, I could go on to include charts, further text in different sizes/colours/fonts. I could add animation and even record audio if this was to solely be used online. Your options to make a stand-out infographic are so vast.
As I mentioned before, once this is completed you can download and add to any of your online sites, social media accounts or why not share it on Presbee's own presentation software network where it can be publicly shared and viewed AND you can receive up to date statistics on its performance. Perfect, everything you need on one site.
Now, get creating!
Think You Aren't Cut Out to Do Your Own Online Design Work? Think Again!