---
Instagram's growth has soured in the last few years with it now exceeding 7 million users worldwide. What makes it so popular? It provides a preview of someone's life through one image. It could be a travel blogger who is inspiring you to see the world, a celebrity who you now feel you can connect with rather than just seeing them on TV, a dancer who you aspire to become, a Mum blogger making you feel better about parenthood, a new company who has a clear passion for their start-up and so on. An image can tell so many different stories but how can you make the most of your own Instagram account for your own business?
Do your research…
If you are just starting out it would be a good idea to do your research first. Have a look at what is popular across the platform. Which posts receive the most engagement? Which flop? What does the description say? I can probably guarantee that those that are doing well have something interesting to say. Take a look at profiles because Instagram doesn't give you a lot of characters to say who you are, so how do others get around this? If you start with a clear idea of what is required you will be able to do well from the start.
You don't always need the perfect images…
Everybody always thinks that the images on Instagram need to absolutely perfect but for some accounts, this is not the case. Obviously, this will completely depend on what you want to say, what your business is about, what you are trying to sell etc but don't get too bogged down with perfecting your photography, there are so many aspects to Instagram that can do well for you:
You can attract attention by:
Educating
Entertaining
Assisting your followers in solving a problem
Motivating or inspiring
Your account is about YOU as a person and as a company. People will follow you if they think you have something that you can offer them. Yes, you will always get the ones who simply want to see a pretty picture, but your loyal followers will want to know more. They will want to know your background, your story, what inspires you, what makes you laugh, what drives you. Don't hide behind an image, step out and show them who is behind the scenes.
Think about themes…
It can be very easy to want to slap a filter onto every image but have you ever looked at somebody's Instagram feed on their grid? You may notice that the inconsistent ones don't do quite as well as those who always use the same 'look'. Now that look may simply be brightening up their photo to a certain extent. It doesn't have to be much and you certainly don't want to be spending too much time editing each and every photo when you have a business to run, just a little touch-up may be all you need. Just be consistent.
Instagram Stories…
What are Instagram stories? They are photo, video, GIF, image uploads to your own profile, appearing on your face/logo when these are clicked. They last for 24 hours and will appear at the top of somebody's newsfeed. Each story lasts for approx 15 seconds but you can view them for longer if you hold your finger down whilst the image is on. You can add fun text, hashtags, emojis, colour, stickers etc to grab your viewers attention and add them to your highlights once they have ended and disappeared from your stories.
Stories are big. They were introduced in 2016 and are now more popular for influencers to use than snapchat. Stories are perfect for getting a message across that day. Maybe something new has happened? Maybe you have a product to show off? Maybe you want to update your viewers with a video message? Did I mention you can also go live on them too?!
Instagram stories keep a viewer on there up to 30 minutes longer per day… Imagine how many people you could reach by utilising this free marketing tool!
So, what can you do to keep them watching?
Give them a sneak peek of behind the scenes
Update what you are doing throughout the day
Provide insights into how your business is run
Create a poll (keep them engaged)
Ask questions about what they think, a product they prefer and so on
If you have over 10k followers you can add a link to your site
Go live!
Make it fun and interesting
Add hashtags that are specific to you
Keep the stories alive after 24 hours by adding them to your highlights
Creating Instagram posts…
To make a stand-out post for a promotion, sale, new launch, why not get creating with Presbee Design? Rather than adding a normal photo, your Instagram post could draw in more attention if you got creative yourself, like this: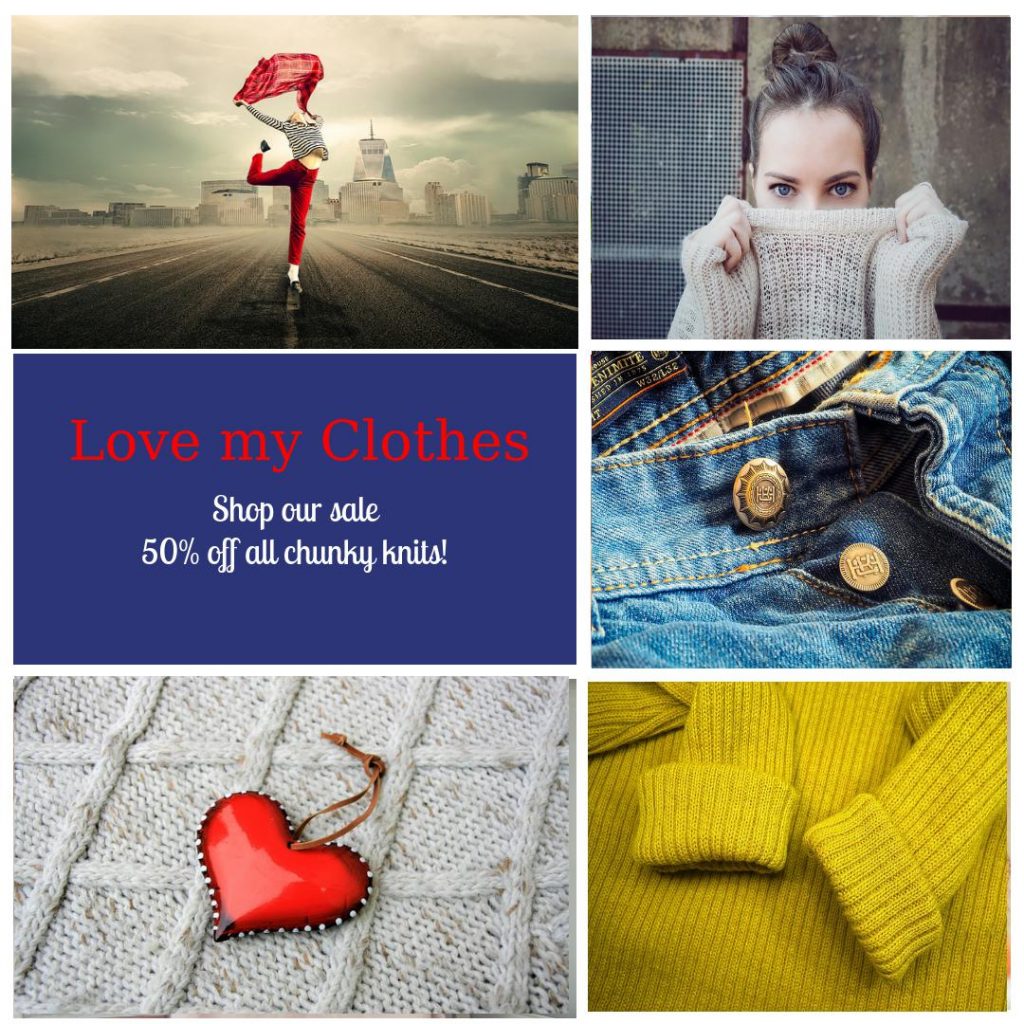 Social media should be a fun place to showcase your business and you can certainly make it feel like that over on Instagram.
How to Make the Most of Instagram for Your Business