---
Selling online has become huge for so many people. Those who have left the high street, those who have set up their own business from home, those who have been creative and want to sell their own designs without the extra overheads, online selling gives them so much freedom whilst keeping the costs fairly minimal. But with the market booming and social media feeds becoming cluttered, how can you succeed at selling online?
Website
There are a few key areas that I will look for when I am buying online:
A website is present– Not just a Facebook page. I like to be able to see that I am purchasing from a reputable business. I will always look at the about, contact, delivery and blog pages to ensure that I am looking at a genuine site and to gauge how they have fared with other customers.
An easy to navigate website– There is nothing worse than coming to a landing page and then having no clue how to view all the products. That and then not being able to find a home button will have me clicking off. I like to have things laid out for me to find, shopping is hard enough without having to wrestle with a website.
Aesthetically pleasing– This may be a personal preference and it may not bother others quite so much but there is nothing better than to click onto a beautiful site with stunning products and lovely colours and fonts. It will most definitely keep me there for longer.
FAQ– If I do have a query I like to be able to find an answer straight away. If not, then having live chat is also a must. It is good to see that the company has thought about what the customer needs to know in order to shop with them i.e. size guides, returns, delivery, terms and conditions, how to assemble etc.
Social media icons– If a business is to grow, it is imperative that it has social media channels. I want to be able to click easily to each one to check customer views, to look for interesting posts, to check ratings and to see how well they deliver their customer service.
Does your website include these basics?
If you are unsure, ask an impartial person to review your site and provide you with constructive feedback. There may an issue that you have never noticed but to somebody else, it may be very apparent. By ironing out any glitches you will be making the shopping experience easier for your customer.
Social Media
Your customers will be looking at your social media accounts for certain things:
How often you post– It is important that you are 'present' and up to date and providing interesting material. At least once a day on Facebook, regularly on Twitter due to the speed at which Twitter works, Once a day or every other day on Instagram. Are you also present on Linkedin, Pinterest, YouTube or Google+? Not all of your customers will be using the same platform.
How comments are responded to– Customer service is a must in the selling industry. You must respond to both negative as well as positive comments or reviews, you must show to future customers that you can deal with any problem and rectify them. You must also show that you respond in good time. Now you do have a business to run so I know it is hard to be on social media all day but as long as you are checking in at regular intervals and answering your customers you will be appearing as present and on the ball. Don't leave somebody waiting for days on end.
That it is actually you!– Do all of your accounts look the same? Are you using the same names, branding, logo, colours etc? It may sound crazy but if your twitter handle is your name and not the companies name and there's a picture of you and not your logo, how am I going to know that it is your company? Be consistent with all of these. The best way to immediately show it is you is by having the same themed banners/headers across all channels.
Reviews– Do you have the review option turned on for Facebook? It is such an easy way for a customer to leave their thoughts and it is a quick way for me to check if I want to shop with you.
Do you run competitions?– This will usually make somebody hit that like button because everyone wants to feel valued as a customer and what better way to reward them than to run a giveaway every now and then?
New Products
As a customer, I like to see new products coming onto the market. Yes, there will be those staple items which I will always want to be available but how exciting is it to see a new clothing design or Etsy print or children's book come out? If you get the announcement of this just right you will see a much bigger interest and engagement from your followers. Stylish ads across social media will be sure to attract attention.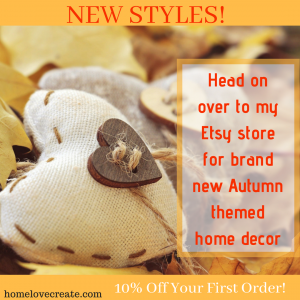 Loyalty Schemes
Customers will love to be rewarded in other ways and offering them a loyalty scheme when they purchase is a great way of showing them they are valued. Perhaps include information in a newsletter? Maybe offer these schemes at the start of a new season? Or offer it up when they purchase from a certain product group? Think about how you could make this work for your company as well as your customers. It needs to be a win-win idea and not one that will leave you out of pocket.
I think that overall my main tips are to just be accessible, be friendly, be helpful, be consistent and deliver a fantastic product that will keep your customers wanting more!
How to Succeed at Selling Online – a Customer's Perspective